Private School Security Services
Ensuring Safer Learning Environments through Professional Protection
Understanding School Security for Private Schools
Critical Elements of Armed Private School Security Services
Armed Private School Security Services involve deploying trained security personnel authorized to carry firearms within private educational settings. They aim to deter, neutralize, or swiftly respond to any threats that could jeopardize the school's safety.
Critical Elements of Private School Security Services
Private School Security Services comprise several layers of security measures. These include in-depth risk assessments to identify potential safety hazards and guards' strategic placement and management throughout the school premises. The services also involve comprehensive emergency response plans tailored to the school's safety needs. In addition, regular drills and continued training for security personnel help ensure their preparedness to deal with various security situations.
Who Benefits Most from School Security?
Private educational institutions with heightened security needs stand to benefit most from School Security Services. This includes schools that cater to high-profile students or are in high-risk areas. Regardless of the grade level – from preschool to universities – these services can provide an added layer of safety, ensuring peace of mind for students, staff, and parents alike.
The Role of Security in Your Child's Environment
Ensuring Safety in Private Schools
The primary benefit of Armed School Security Services is increased safety. With trained, armed security personnel on the premises, the risk of any dangerous situations arising is greatly diminished. These services act as a deterrent to potential threats and provide a quick response to any security incidents, thereby protecting the children, staff, and property.
Offering Peace of Mind to Parents and Students
Armed School Security can alleviate anxieties and concerns about the ongoing threat of school violence. Parents can be assured that their children are in a safe learning environment, and they can focus better on their studies, knowing their safety is taken care of.
Promoting a Safe Learning Environment
Armed School Security Services also create a safe learning environment for children's healthy growth and development. They minimize disruptions, fostering an atmosphere conducive to learning and helping children achieve their full potential.
Acting as a Responsive Force for Private Schools
Armed security personnel are trained to respond promptly and effectively in case of a security incident. Their swift and calculated response makes a crucial difference in protecting the school community from harm, further emphasizing the importance of such services.
Educate with Ease — Our Security Ensures a Safe Learning Environment
Campus Calm, Scholar Safety — Trust Our Protective Services for Your Private School
The Discretion and Value of Our School Security
Our Specific, Comprehensive Training and Measures
Our security personnel undergo rigorous, customized training specific to their assignment. We incorporate systems and tactics to ensure continual improvement and adaptation to our client's environments. We use many resources and strategic planning to deter and address potential threats. Our capabilities stretch as far as your needs demand, ensuring we offer the most comprehensive security possible.
While our armed security presence is potent, it's also concealed. Our guards are not there to display their weaponry or power. They're silent professionals, carefully positioned to ensure safety without creating an atmosphere of fear or aggression. This strategy is critical to maintaining a peaceful, supportive environment that allows children to thrive, uninhibited by concerns about violence or suppression.
The Invaluable Worth of Effective Armed Security
While private armed security requires more substantial investment than base-level security, the gap in quality, effectiveness, and peace of mind is significant. It's the difference between an inexperienced, minimally trained security guard and an extensively trained, experienced professional adept at crisis management. The value of having a seasoned professional ready to protect your child during chaotic situations is immeasurable.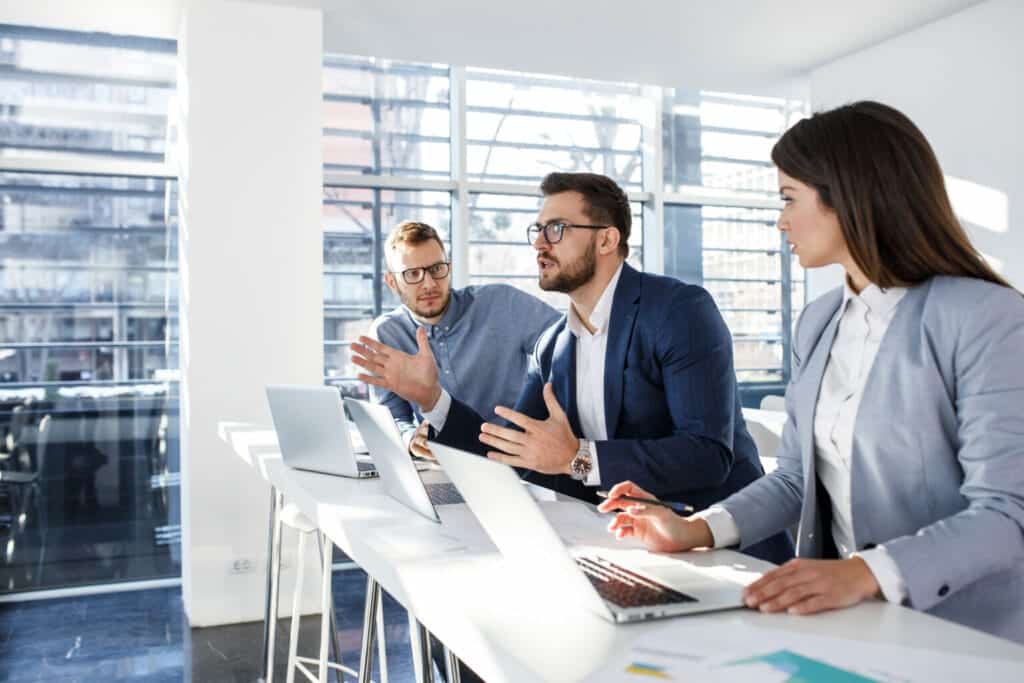 Nurture Their Future in Safety — Our Security Watches Over Your Scholars
Protect Their Potential — Secure Your Students with Our Dedicated Watch
Why You Should Choose Global Risk Solutions, Inc.
Global Risk Solutions, Inc. is actively dedicated to providing gold-standard security services, ensuring our clients' peace of mind, and preserving their quality of life. Our mission revolves around safeguarding our clients, assets, and business ventures, focusing on proactive security solutions, meticulous planning, and seamless operational execution.
We are a full-service security provider committed to maintaining the highest level of performance and delivering an unrivaled level of protection. Our practices are rooted in respect, integrity, and professionalism, prioritizing safety, confidentiality, and convenience for our clients.
Through continuous training and adherence to industry-leading standards, we foster a culture of excellence within our team, ensuring a safe and secure environment that supports and enhances our clients' endeavors.
Offering Custom-Tailored Security Strategies
At Global Risk Solutions, we understand that security is not a one-size-fits-all solution. We go beyond cookie-cutter approaches to ensure your protection is custom-tailored to your unique needs and lifestyle. Our expert team takes the time to comprehend your requirements, allowing us to design and implement security strategies that perfectly align with your situation. In the world of security, every detail matters. At GRS, we make every detail count.
Our Commitment to Unmatched Customer Service
Our reputation for exceptional customer service is no accident. We believe in putting our clients at the forefront of everything we do, ensuring a seamless and satisfactory experience. We uphold an unwavering commitment to quality in every detail of our work, reflecting our expertise and dedication to continuous excellence.
Veteran Owned and Operated Security Provider
Our esteemed status as a Veteran-Owned and Operated organization truly sets GRS apart. Global Risk Solutions comprises proud veterans who have served their nation proactively, bravely, and selflessly. The ethos of honor, resilience, and duty, instilled in them throughout their military and law enforcement careers, now forms the core of our culture.
Skilled and Resilient Agents
Our agents bring diverse skills, honed under the most demanding conditions, to address your security needs. They've been battle-tested, demonstrating unbreakable resilience and a continuous commitment to safeguarding others, especially in adversity. Their unshakable integrity ensures they act honestly, ethically, and responsibly.
How We Prioritize Your Safety
At Global Risk Solutions, we go beyond providing a mere security service; we create a safer, better environment for our clients. As a dedicated protector, we place the safety of our clients at the forefront of everything we do. When you work with us, you're not just another client. You become part of the GRS family, where your security, peace of mind, and well-being are our top priorities anywhere you go.
Preserving Your Privacy and Protecting Prosperity Anywhere
We safeguard your privacy with discretion and defend your prosperity with expert, personalized security. Our promise to you is a secure world provided with integrity and respect.
Our Variety of Private Security Services
Global Risk Solutions provides various security services designed to meet diverse security needs. Our comprehensive portfolio is a testament to our expertise and commitment to delivering optimal solutions for multiple scenarios.
Our Nationwide Security Reach
At Global Risk Solutions, we're as widespread as your needs. With offices strategically positioned across the country, our strong presence allows us to respond to your security needs, irrespective of location, promptly. Explore our interactive map to discover our established company and your closest GRS office.
Your Trusted Partner in Private Security Services
Your Success, Our Commitment: Explore Private Security Services Today.
Angela Ostermeier
Vice President of Development | CineQuest
"It was an absolute pleasure working with the team from GRS! They were professional and kind! They helped ensure our VIPS were treated with respect and also provided a warm presence at each experience. Friendly, polished, and we will absolutely engage them again for future events. Thank you, GRS!"
Stephen Coyne
Business Development Manager | Deckers Brand
"Working with the Global Risk Solutions, Inc. team is such a pleasure. Professionalism, Reliability, & Integrity are all key components of their work ethic. GRS is what you're looking for when it comes to Security."
Mark Withrow
Chief Executive Officer | Golden State Consulting
"I highly recommend this company because they took the time to really listen to my needs over the phone, arrived early to set up, and provided state of the art communications to ensure nothing was missed."
Jason Cabbiness
Chief Executive Officer | Cabbcomm
"Very professional, knowledgeable , and reasonably priced for the services provided."
Discover peace of mind with Global Risk Solutions, Inc., where your security is personalized, cutting-edge, and far-reaching daily.
Frequently Asked Questions
Question: 1. What is Armed School Security?

Answer: Armed school security refers to the presence of security personnel, such as security officers or police, who are authorized to carry firearms on school premises to ensure the safety of students, staff, and visitors.
Question: 2. Why might a school choose to have armed security?

Answer: Schools may choose armed security to enhance safety, deter potential threats, respond to violent incidents, and provide a sense of security to the school community.
Question: 3. How does armed security interact with students daily?

Answer: Interaction between armed security and students can vary based on the school's policies and the community's expectations. Some schools encourage security personnel to engage with students, build trust, and be approachable, while others may prefer a more distant, observant role. Training in youth interaction and clear guidelines are essential to ensure positive engagement.
Question: 4. How are armed security personnel trained?

Answer: They typically undergo specialized training in firearms handling, conflict resolution, de-escalation techniques, legal considerations, emergency response, and working in an educational environment.
Question: 5. Can teachers or staff be armed?

Answer: This depends on jurisdiction, school policy, and local laws. In some places, specially trained teachers or staff may be authorized to carry firearms, while in others, it may be strictly prohibited.
Question: 6. How are parents and the community involved in decisions about armed security?

Answer: Many schools engage parents, staff, students, and community members in discussions, surveys, or meetings to gauge opinions and concerns before implementing armed security measures.
Question: 7. How are armed security measures communicated to students?

Answer: Schools often communicate security measures through assemblies, written materials, and discussions with students to ensure understanding and address concerns.
Question: 8. How are firearms stored and secured on school premises?

Answer: Firearms are typically stored in secure lockers or holsters with safety mechanisms, following strict protocols to prevent unauthorized access or accidental discharge.
Question: 9. What legal considerations are involved in armed school security?

Answer: Legal considerations may include compliance with federal, state, and local laws, liability concerns, adherence to school policies, and understanding of students' rights.
Question: 10. How is armed security coordinated with local law enforcement?

Answer: Coordination may include regular communication, joint training exercises, clearly defined roles and responsibilities, and shared protocols for emergency response.
Question: 11. How do schools assess the need for armed security?

Answer: Schools may conduct risk assessments, consult with security experts, evaluate local crime rates, consider community input, and analyze potential threats to determine the need for armed security.
Question: 12. Can armed security respond to non-violent incidents?

Answer: Yes, armed security may also assist with non-violent incidents, such as trespassing, theft, or disorderly conduct, following defined protocols and using appropriate discretion.
Question: 13. How are concerns about racial or cultural biases addressed?

Answer: Training in cultural competency, diversity awareness, and unbiased policing is often provided, and complaints are typically investigated and addressed through established procedures.
Question: 14. How is the effectiveness of armed security evaluated?

Answer: Effectiveness may be assessed through regular reviews, incident analyses, community feedback, compliance audits, and ongoing coordination with school administration.
Question: 15. What alternatives exist to armed security?

Answer: Alternatives may include unarmed security officers, enhanced mental health support, student peer programs, improved building security, or community-based policing.
Question: 16. How are emergency plans developed with armed security?

Answer: Emergency plans are collaboratively developed with input from security experts, law enforcement, administrators, and other stakeholders and are regularly reviewed and practiced.
Question: 17. What measures are in place to ensure that armed security does not escalate conflicts?

Answer: Armed security personnel usually receive training in conflict resolution, de-escalation techniques, and communication skills to prevent unnecessary escalation of conflicts. Clear protocols, regular monitoring, collaboration with school staff, and understanding the unique school environment are crucial in effectively managing disputes.
Question: 18. How are costs and funding managed for armed security?

Answer: Costs are considered within the school's budget, with potential funding from government grants, local taxes, or other sources, and are weighed against other educational priorities.
Question: 19. How are decisions made about the type and level of firearms carried by school security?

Answer: Decisions about the type and level of firearms are typically based on a thorough risk assessment, considering factors like local laws, potential threats, school demographics, community input, and recommendations from security experts. Coordination with local law enforcement agencies and adherence to legal requirements are vital to this decision-making process.
Question: 20. What psychological support and monitoring is provided to armed security personnel?

Answer: Psychological support for armed security personnel may include regular evaluations, access to counseling or stress management resources, and ongoing training in mental wellness. Monitoring for signs of stress or emotional challenges is essential, as the well-being of security personnel directly impacts their effectiveness and the overall safety of the school environment.