Personal Protection through Trained Security Agents
Understanding Bodyguard Services
Bodyguards, sometimes called personal protection officers or executive protection agents, are security professionals tasked with ensuring the safety and well-being of persons at risk due to their wealth, occupation, reputation, travel destinations, or other factors that attract unwanted attention.
Who Needs Bodyguard Services
Bodyguards are usually hired by people with a heightened need for personal security, such as high-net-worth individuals, celebrities, politicians, and corporate executives. Bodyguards are especially relevant for individuals who require an urgent added layer of protection in their daily lives and operations.
The Importance of Veteran Bodyguards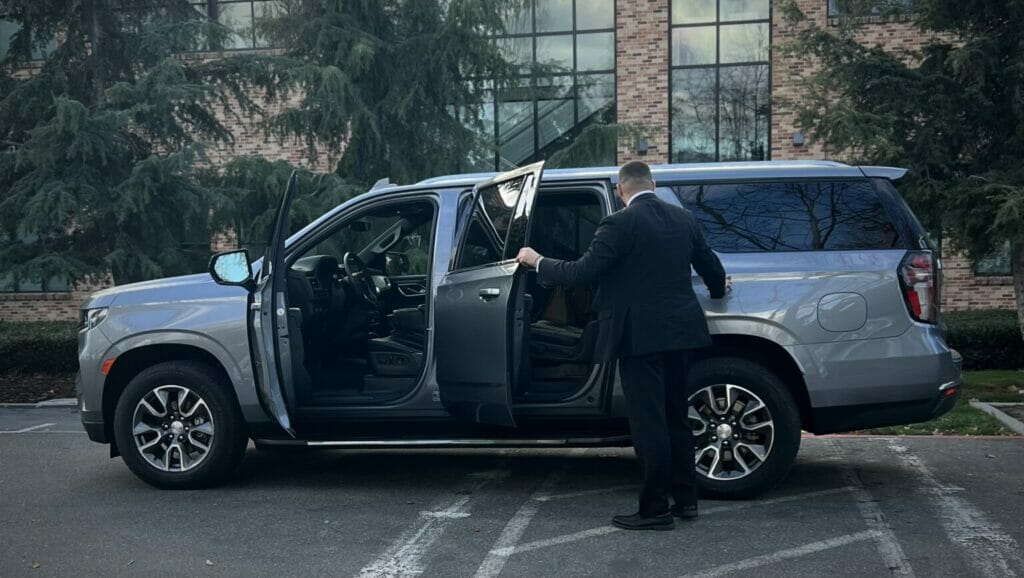 How Your Business Benefits from Bodyguards
Business professionals who travel frequently for work, deal with confidential information, or engage in high-stakes negotiations also significantly benefit from a bodyguard's presence. Bodyguards can help create safe travel plans, secure meeting places, and maintain the confidentiality of sensitive information.
How Public Figures Benefit from Bodyguards
Public figures and celebrities, whose lives are often in the public eye, can count on bodyguards to manage crowds, navigate public appearances, and ensure their personal space is respected, enabling them to focus on their professional duties without worrying about personal safety.
Why Bodyguards are Important for You
In an increasingly uncertain world, the presence of a bodyguard can be an invaluable asset, especially for those who lead high-profile or high-stakes lifestyles. The benefits of employing a bodyguard extend far beyond their prominent role as personal protectors; they can enhance your lifestyle in ways you may not have considered.
Bodyguards | A Vital Layer of Protection
High-net-worth individuals, celebrities, and business leaders often face unique risks due to their wealth, public visibility, and influence. A bodyguard provides a protective layer that allows these individuals to conduct their lives with fewer concerns about personal safety. They can enjoy social events, work in business, and travel more securely, knowing they have a professional looking for potential threats.
How Your Family Benefits from Bodyguards
A bodyguard is an extra safety assurance for families with young children. They can supervise school runs, monitor after-school activities, and ensure family members' well-being in various circumstances, providing protection and peace of mind.
Benefits of Hiring a Security Firm | Bodyguards
Bodyguard Companies and Their Resources
A professional security agency typically has more significant resources, including advanced security technology, ongoing training programs, and a dedicated support structure. This resource availability can significantly enhance the level of security provided compared to an individual bodyguard.
The Legal Advantages of Hiring a Bodyguard Company
From a legal perspective, hiring a bodyguard from a reputable security agency also provides added protection. Agencies typically carry comprehensive insurance that protects the client and the bodyguard in the event of an unforeseen incident, a benefit not guaranteed when hiring an individual. Furthermore, a professional agency is responsible for all the legal and administrative details such as licensing, background checks, and employment taxes, sparing you these burdensome tasks.
Hiring a Bodyguard Agency vs Hiring an Individual Bodyguard
Choosing between a security agency and an individual bodyguard might initially seem like a matter of personal preference. However, hiring a professional security agency has substantial advantages over hiring an individual, including more extensive resources, reliability, and legal assurances.
Cons About Hiring a Sole Prop (In-House) Bodyguard
One of the primary downsides of hiring an individual bodyguard is the limited scope of expertise. While a single bodyguard may excel in certain areas, they will unlikely possess the full range of skills to handle every potential threat scenario. In contrast, a security agency has a diverse team of professionals, each with different specialties, ensuring a comprehensive coverage of all possible security situations.
Reliability of Bodyguard Companies | Global Risk Solutions
Another critical aspect is reliability. What happens if your bodyguard falls ill or needs a vacation? A professional security agency can seamlessly provide replacements or additional personnel when required, ensuring an uninterrupted protection service that an individual bodyguard cannot guarantee.
Find your Bodyguard today.
Our Bodyguard Security Service Process
Understanding Your Security Needs
Our journey begins by understanding your specific security needs. Whether for personal safety, securing your family, or protecting your business, we leverage top-tier technology and proven systems to quickly grasp the scope of your security needs.
Developing A Security Plan For Bodyguard Services
Once we've identified your requirements, we turn to our seasoned professional team to create a comprehensive and customized security plan. This isn't a generic solution but a detailed strategy molded to fit your lifestyle, professional requirements, and potential threats. Our team's collective knowledge enables us to create an all-encompassing plan, anticipating and mitigating potential risks.
Finding The Right Bodyguard For You
Selecting a suitable bodyguard for you is an integral part of our process. We match you with a professional whose skills, experience, and personality align with your needs and preferences. We understand that a comfortable and trusted relationship with your bodyguard is paramount, and strive to foster this connection.
We have an established system to introduce the selected bodyguard to you to facilitate a smooth transition. This step ensures comfort and familiarity with your bodyguard and lets you voice any concerns or requests directly. We strive to make this introduction as personalized as possible, reinforcing the bond between you and your protector.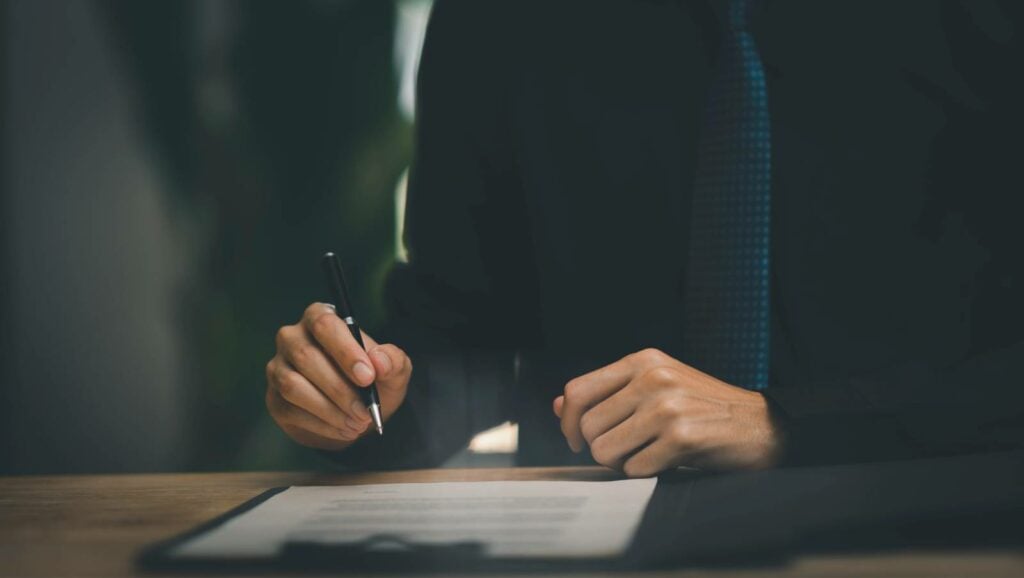 Open Communication With Our Bodyguard Service Process
Maintaining open lines of communication with you is of utmost importance to us throughout this process. We're committed to transparency and believe a strong partnership is rooted in trust. From updates to queries, we keep you informed every step of the way.
Continuous Protection and Adaptability
After the plan is executed and your bodyguard is in place, we remain steadfast in our dedication to your security, available 24/7/365. We're always prepared to adapt to situations, ensuring you're well-protected.
Why You Should Choose Global Risk Solutions, Inc.
Global Risk Solutions, Inc. is actively dedicated to providing gold-standard security services, ensuring our clients' peace of mind, and preserving their quality of life. Our mission revolves around safeguarding our clients, assets, and business ventures, focusing on proactive security solutions, meticulous planning, and seamless operational execution.
We are a full-service security provider committed to maintaining the highest level of performance and delivering an unrivaled level of protection. Our practices are rooted in respect, integrity, and professionalism, prioritizing safety, confidentiality, and convenience for our clients.
Through continuous training and adherence to industry-leading standards, we foster a culture of excellence within our team, ensuring a safe and secure environment that supports and enhances our clients' endeavors.
Offering Custom-Tailored Security Strategies
At Global Risk Solutions, we understand that security is not a one-size-fits-all solution. We go beyond cookie-cutter approaches to ensure your protection is custom-tailored to your unique needs and lifestyle. Our expert team takes the time to comprehend your requirements, allowing us to design and implement security strategies that perfectly align with your situation. In the world of security, every detail matters. At GRS, we make every detail count.
Our Commitment to Unmatched Customer Service
Our reputation for exceptional customer service is no accident. We believe in putting our clients at the forefront of everything we do, ensuring a seamless and satisfactory experience. We uphold an unwavering commitment to quality in every detail of our work, reflecting our expertise and dedication to continuous excellence.
Veteran Owned and Operated Security Provider
Our esteemed status as a Veteran-Owned and Operated organization truly sets GRS apart. Global Risk Solutions comprises proud veterans who have served their nation proactively, bravely, and selflessly. The ethos of honor, resilience, and duty, instilled in them throughout their military and law enforcement careers, now forms the core of our culture.
Skilled and Resilient Agents
Our agents bring diverse skills, honed under the most demanding conditions, to address your security needs. They've been battle-tested, demonstrating unbreakable resilience and a continuous commitment to safeguarding others, especially in adversity. Their unshakable integrity ensures they act honestly, ethically, and responsibly.
How We Prioritize Your Safety
At Global Risk Solutions, we go beyond providing a mere security service; we create a safer, better environment for our clients. As a dedicated protector, we place the safety of our clients at the forefront of everything we do. When you work with us, you're not just another client. You become part of the GRS family, where your security, peace of mind, and well-being are our top priorities anywhere you go.
Preserving Your Privacy and Protecting Prosperity Anywhere
We safeguard your privacy with discretion and defend your prosperity with expert, personalized security. Our promise to you is a secure world provided with integrity and respect.
Our Variety of Private Security Services
Global Risk Solutions provides various security services designed to meet diverse security needs. Our comprehensive portfolio is a testament to our expertise and commitment to delivering optimal solutions for multiple scenarios.
Our Nationwide Security Reach
At Global Risk Solutions, we're as widespread as your needs. With offices strategically positioned across the country, our strong presence allows us to respond to your security needs, irrespective of location, promptly. Explore our interactive map to discover our established company and your closest GRS office.
Your Trusted Partner in Private Security Services
Your Success, Our Commitment: Explore Private Security Services Today.
Angela Ostermeier
Vice President of Development | CineQuest
"It was an absolute pleasure working with the team from GRS! They were professional and kind! They helped ensure our VIPS were treated with respect and also provided a warm presence at each experience. Friendly, polished, and we will absolutely engage them again for future events. Thank you, GRS!"
Stephen Coyne
Business Development Manager | Deckers Brand
"Working with the Global Risk Solutions, Inc. team is such a pleasure. Professionalism, Reliability, & Integrity are all key components of their work ethic. GRS is what you're looking for when it comes to Security."
Mark Withrow
Chief Executive Officer | Golden State Consulting
"I highly recommend this company because they took the time to really listen to my needs over the phone, arrived early to set up, and provided state of the art communications to ensure nothing was missed."
Jason Cabbiness
Chief Executive Officer | Cabbcomm
"Very professional, knowledgeable , and reasonably priced for the services provided."
Discover peace of mind with Global Risk Solutions, Inc., where your security is personalized, cutting-edge, and far-reaching daily.
Frequently Asked Questions
Question: 1. What is the primary function of a bodyguard?

Answer: A bodyguard's primary function is to protect their client from potential threats, including physical harm, kidnapping, harassment, and more. They often assess risks, plan routes, and provide close protection.
Question: 2. What qualifications do bodyguards need?

Answer: Bodyguards typically need formal training, licenses, physical fitness, and experience. Some may have backgrounds in law enforcement or military service. Specialized self-defense training, first aid, threat assessment, and crisis management are often required.
Question: 3. Do bodyguards always carry firearms?

Answer: Only sometimes. The decision to carry a firearm depends on the jurisdiction's laws, the client's wishes, and the perceived threat level. If they do carry guns, they generally need to have the proper licensing and training.
Question: 4. How much does it cost to hire a bodyguard?

Answer: The cost can vary widely depending on factors such as the experience level of the bodyguard, the risks involved, the duration of the assignment, and the location. It can range from a few hundred dollars daily to thousands for highly specialized protection.
Question: 5. Can a bodyguard protect multiple people at once?

Answer: While a bodyguard can protect multiple individuals, the effectiveness of protection may decrease as the number of people increases. Clients with higher risk levels may prefer to have numerous bodyguards.
Question: 6. What is the difference between a bodyguard and a security guard?
Question: 7. Can I hire a bodyguard for a short-term event?
Question: 8. How do I choose the right bodyguard?

Answer: When selecting a bodyguard, consider their experience, training, licensing, recommendations, and ability to work in your situation. Meeting with them and evaluating their understanding of your needs can help ensure a good fit.
Question: 9. Do bodyguards always wear suits and sunglasses?

Answer: No, bodyguards dress appropriately for the situation. While some may wear suits for formal or high-profile assignments, others may dress more casually to blend in with the environment.
Question: 10. Are bodyguards only for celebrities or high-profile individuals?

Answer: While bodyguards are often associated with celebrities, politicians, and business leaders, they can be hired by anyone needing personal protection, including individuals at risk due to personal or legal situations.
Question: 11. What kind of training do bodyguards undergo?

Answer: Bodyguards often undergo extensive training in self-defense, threat assessment, conflict resolution, first aid, driving skills, and emergency response. Many undertake courses tailored explicitly to executive protection.
Question: 12. Are female bodyguards available for hire?

Answer: Female bodyguards are available and may be preferred by some clients for various reasons, such as comfort or cultural considerations.
Question: 13. How do bodyguards plan for a client's transportation?

Answer: Bodyguards carefully plan transportation routes, considering traffic, potential threats, and alternate routes. They may conduct advance site visits to identify possible risks.
Question: 14. Are bodyguards required to sign a confidentiality agreement?

Answer: Often, bodyguards must sign confidentiality agreements to ensure the client's privacy. This is especially important for high-profile individuals who need discretion.
Question: 15. Can a bodyguard also act as a personal assistant?

Answer: Some bodyguards may take on additional roles as personal assistants, but this depends on the agreement with the client. Their primary focus will always be the client's safety.
Question: 16. What happens if a bodyguard is faced with a direct threat?

Answer: Bodyguards are trained to assess and respond to threats. This may include evasive maneuvers, defensive actions, or engagement with the threat, depending on the situation and the guidelines set by the client.
Question: 17. Can I hire an armed bodyguard overseas?
Question: 18. How do bodyguards communicate with each other and their clients?

Answer: Bodyguards often use a combination of verbal communication, hand signals, and electronic devices like radios or earpieces to maintain transparent and discreet contact with each other and their clients.
Question: 19. What is the difference between a close protection officer and a bodyguard?

Answer: The terms are often used interchangeably, but "close protection officer" usually refers to a more formalized, trained individual specializing in personal protection, constantly adhering to specific protocols and standards.
Question: 20. How can I become a bodyguard?

Answer: Becoming a bodyguard typically requires a background in security, law enforcement, or the military, followed by specialized training in personal protection. Gaining experience, obtaining necessary licenses, and networking within the industry can also help pursue a career as a bodyguard.