Connect with a member of the GRS Family
Serving Globally, Trusted Locally
Building Global Partnerships, One Community at a Time
Angela Ostermeier
Vice President of Development | CineQuest
"It was an absolute pleasure working with the team from GRS! They were professional and kind! They helped ensure our VIPS were treated with respect and also provided a warm presence at each experience. Friendly, polished, and we will absolutely engage them again for future events. Thank you, GRS!"
Stephen Coyne
Business Development Manager | Deckers Brand
"Working with the Global Risk Solutions, Inc. team is such a pleasure. Professionalism, Reliability, & Integrity are all key components of their work ethic. GRS is what you're looking for when it comes to Security."
Mark Withrow
Chief Executive Officer | Golden State Consulting
"I highly recommend this company because they took the time to really listen to my needs over the phone, arrived early to set up, and provided state of the art communications to ensure nothing was missed."
Jason Cabbiness
Chief Executive Officer | Cabbcomm
"Very professional, knowledgeable , and reasonably priced for the services provided."
Our Nationwide Security Reach
At Global Risk Solutions, we're as widespread as your needs. With offices strategically positioned across the country, our strong presence allows us to promptly respond to your security needs, irrespective of your location. Explore our interactive map to discover our established presence and find the closest GRS office to you.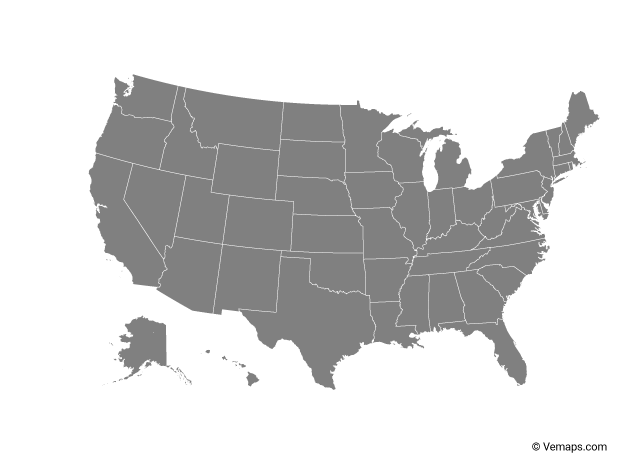 Corporate Headquarters
2100 Geng Road, Suite 210, Palo Alto, CA 94303
Southern California Division
468 N Camden Dr, 2nd Floor, Beverly Hills, 90210
Alabama Office
445 Dexter Ave, Suite 4050,
Montgomery, AL 36104
Arizona Office
2 N Central Ave, 18th and 19th floor,
Phoenix, AZ 85004
Arkansas Office
400 W Capitol Ave, Suite 1700,
Little Rock, AR 72201
Colorado Office
999 18th St, Suite 3000,
Denver, CO 80202
Connecticut Office
100 Pearl St, 14th Floor,
Hartford, CT 06103
Florida Office
113 S Monroe St, 1st Floor,
Tallahassee, FL 32301
Georgia Office
260 Peachtree St NW, Suite 2200,
Atlanta, GA 30303
Hawaii Office
500 Ala Moana Blvd, Suite 7400, Honolulu, HI 96813
Idaho Office
950 W Bannock St, Suite 1100, Boise, ID 83702
Indiana Office
201 N Illinois St, 16th Floor South Tower, Indianapolis, IN 46204
Iowa Office
699 Walnut St, 4th Floor,
Des Moines, IA 50309
Louisiana Office
301 Main St, Suite 2200,
Baton Rouge, LA 70802
Massachusetts Office
75 State St, Suite 100,
Boston, MA 02109
Michigan Office
120 N Washington Square, Suite 300, Lansing, MI 48933
Minnesota Office
455 Minnesota St, Suite 1500,
Saint Paul, MN 55101
Mississippi Office
317 E Capitol St, Suite 200,
Jackson, MS 39201
Nebraska Office
233 S 13th St, Suite 1100,
Lincoln, NE 68508
New Mexico Office
150 Washington Ave, Suite 201, Santa Fe, NM 87501
North Carolina Office
421 Fayetteville St, Suite 1100,
Raleigh, NC 27601
Ohio Office
20 S Third St, Suite 210,
Columbus, OH 43215
Oklahoma Office
101 Park Ave, Suite 1300,
Oklahoma City, OK 73102
Rhode Island Office
10 Dorrance St, Suite 700
Providence, RI 02903
South Carolina Office
1320 Main St, Suite 300,
Columbia, SC 29201
Tennessee Office
424 Church St, Suite 2000,
Nashville, TN 37219
Texas Office
111 Congress Ave, Suite 500,
Austin, TX 78701
Utah Office
222 S Main St, 5th Floor,
Salt Lake City, UT 84101
Virginia Office
919 E Main St, Suite 1000,
Richmond, VA 23219
Washington Office
400 Union Ave SE, Suite 200
Olympia, WA 98501
Wisconsin Office
811 E Washington Ave, 4th Floor, Madison, WI 53703
Discover peace of mind with Global Risk Solutions, Inc., where your security is personalized, cutting-edge, and far-reaching daily.
Do you have questions about private security?
Contact us today to experience unrivaled protection with our gold-standard security services.