How Private Estate Security Enhances High-Net-Worth Homes
The Growing Demand for Elite Residential Protection
In today's evolving landscape, there's a burgeoning need for private estate security. Wealthy individuals are increasingly emphasizing residential protection. As highlighted by statistics showing the rising incidents involving high-net-worth home security breaches. This underscores the importance of both high-quality security officers for private estates and innovative home security systems.

High-Net-Worth Homes: A Target for Modern Threats
High-net-worth individuals face heightened threats—kidnappings, home invasions, stalking, and information theft. Such incidents carry ripple effects, impacting their reputation, businesses, and personal lives. Also, the safety and security of their families are paramount. Especially considering the potential vulnerability of front door accesses and other entry points.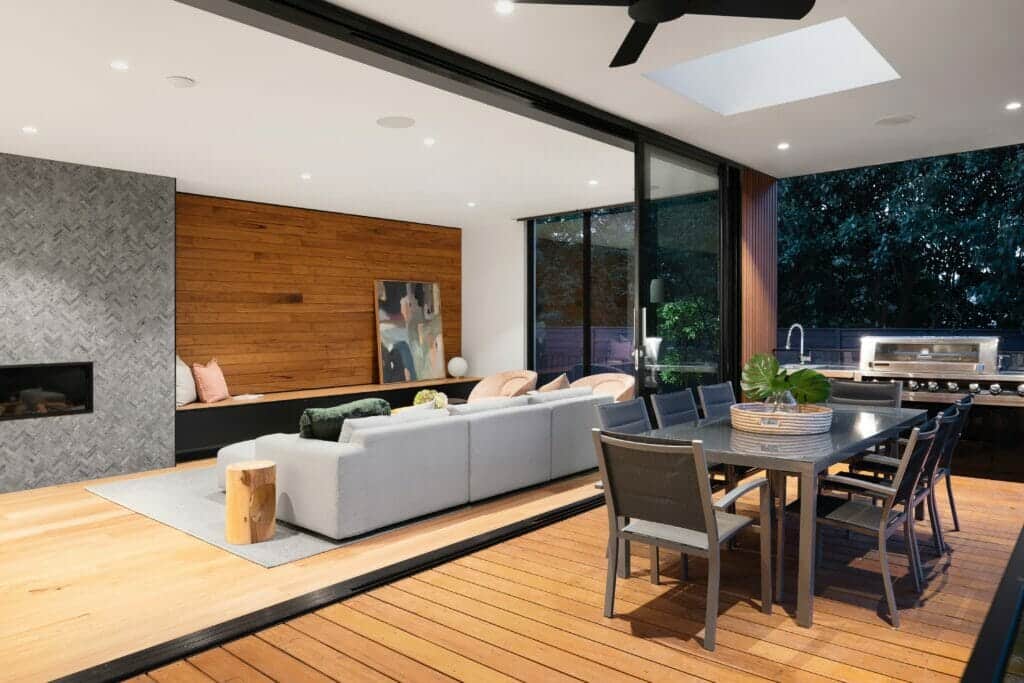 Executive Protectors: Guardians of the Affluent
Executive Protection officers, or more commonly termed physical protection agents, epitomize private estate security. Their comprehensive training ensures they provide top-tier personal protection and safety. These security guards for estates not only act as a deterrent. But they also ensure home invasion prevention, adapting their approach based on the situation, even blending in during elite social events. These measures are critical because it's hard to be proactive and predict something that you don't know or monitor.

Custom Security Solutions for Distinguished Residences
Generic solutions falter when it comes to protecting the residences of high-profile individuals. A personalized residential security plan, designed after rigorous risk assessments, identifies estate-specific vulnerabilities. This tailored approach aligns with the individual's lifestyle, routine, and preferences, ensuring comprehensive safety and security.

The Diverse Skillset of Close Personal Protectors
Their spectrum of skills is vast. Close personal protection officers undergo training that covers threat assessment, situational awareness, defensive driving techniques, and advanced combat. They're also skilled in first aid, emergency response, crisis management, and conflict resolution. Such proficiency, both armed and unarmed, guarantees high-net-worth individuals the peace of mind they seek.

Beyond Safety: The Immeasurable Perks of Professional Protection
Close protection officers brings peace of mind. High-profile individuals, under the protective umbrella of these agents, can ensure confidentiality and privacy, shielded from unwanted media attention. The presence of these professionals guarantees smoother activities, whether it be at the estate or during travel. Having such measures implemented ensures that you protect your home constantly.

Marrying Human Vigilance with Technological Innovation
Estate security services are now an blend of human expertise and cutting-edge technology. Surveillance systems like security cameras, access control mechanisms using biometrics, and motion sensors form part of the modern security matrix. Security personnel harness these technologies effectively, monitoring in real-time and ensuring swift action.

Extending Security to All Corners of Wealth
Beyond the primary residence, there's a need to protect secondary homes, vacation properties, and other assets. These locations, often remote, require robust estate security services. These services prioritize protecting the boundaries and privacy, monitoring entry points, and using advanced surveillance to prevent break-ins and ensure safety.

Navigating the Delicate Balance of Freedom and Fortification
The challenge lies in striking a balance: personal freedom versus stringent security protocols. As threats morph, so must the security measures. With evolving technology and the need for armed security for homes, it's pivotal to be proactive. Being proactive ensures that your safety doesn't come at the cost of personal freedom or skyrocketing expenses.
Prioritizing Comprehensive Protection in an Uncertain World
For high-profile individuals, physical protection agents form the bedrock of their comprehensive security plan. Estate security companies emphasize the need for proactive, individual-centric approaches. In a time of un-avoidable risks and exposures, it's crucial to prioritize safety for oneself and loved ones. It is not just a suggestion, but necessary.