How much does private security Cost?
A Framework for Thinking About Private Security Options
When it comes to hiring a bodyguard or private security, answering the question "how much does private security cost?" is a strategic and comprehensive process. The initial goal for any professional private security agency should be to thoroughly assess the client's precise needs based on a number of factors. While some for-hire guard companies may simply pair you with a bodyguard for a standard rate based on length of service and type of security needs, at Global Risk Solutions, we use a much more compressive process to recommend our specialized services.  We'll discuss many of the aspects that factor in to answering "How Much Does Private Security Cost?" and provide some ballpark numbers as well, including 24-hour security guard cost.
What Type of Private Security You Need?
The initial and most important factor in determining the cost is based on the type of security you need. Each type of security requires specific skill-sets, experience, and advanced tools to be as effective as possible.
The cost of a security guard
How much does a security guard cost? First, it's important to differentiate between the types of security.  The cost of a security guard can refer to anything from a uniformed, unarmed retail security guard to an Executive Protection agent operating under the umbrella of a professional security firm (e.g., Global Risk Solutions).
Many businesses choose to employ security guards with minimal experience and capabilities to act merely as a visual deterrent to petty crime.  These guards can start at around $30/hr depending on the cost of living in the area – you will be responsible for the additional liability and appropriate insurance coverage.
Off-duty police officers and more experienced security guards can typically charge $60+/hr but probably don't work under a licensed and insured security firm at this price.
Executive Protection companies start at around $85/hr and go up to $125/hr (Bay Area) for a single, qualified agent working under a licensed company that will indemnify you (protect you from damages).  Indemnity is extremely important if you do not carry the appropriate insurance or do not want to pay lawyers to litigate a case involving the use of physical force. Executive Protection provides agents who are trained to respond appropriately to an actual security threat.
Cost of Executive Protection at Global Risk Solutions
Security tailored towards VIPs such as high-profile CEOs, celebrities, politicians, and athletes must be assessed based on their unique level of exposure.
Requires a comprehensive threat assessment based on past and current threats. This may include stalkers, adversaries, rivals, and even suspected friends and partners. This assessment may also analyze the VIP's day-to-day routines to better recognize vulnerabilities that may need to be addressed.

Identify VIP's threat level to properly scale security efforts. This will impact the amount of personal security, the skill-sets and experience necessary, length of time for coverage, and additional security measures to deploy.

Establish a communication relationship and protocol with the VIP and their trusted partners and family.

Strategic response protocols for potential threats to the VIP.

Providing a reduced 24-hour security guard cost if signing a long-term contract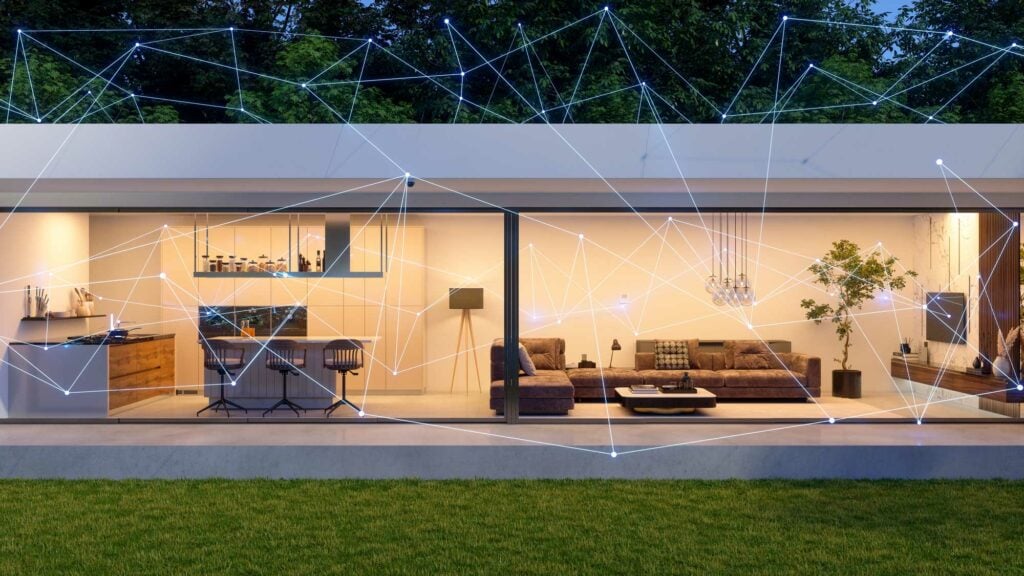 Cost of Residential Security
The scope of home security (or private estate security) can vastly range based on a number of factors. No two situations are the same for this type of security. And while the average resident will make due with DIY or big-box security surveillance systems, GRS's approach is aimed at providing the most comprehensive security coverage based on your unique living situations.

A comprehensive threat assessment of your residence will expose vulnerabilities that should be corrected. For example, the security vulnerabilities between a large estate versus a high-rise condo will differ greatly.

The routine interactions between the residence, its inhabitants, and outside actors (e.g. deliveries, guests, solicitors, loiters, etc.) can determine additional security threats.

We will determine a combination of undercover, visible and technological surveillance tools to protect the residential space.

Establish communications, processes, and procedures between the security team and the residents.

Private estate security can work in tandem with insurance providers to keep premiums down and keep you safer at the same time.
Cost of Commercial/Event Security Detail
Event Security entails a large scope of surveillance with the support of technology and guards on the ground.
Requires a comprehensive location threat assessment ahead of the event date.

Screening checkpoints at the entrance and exits of the event location. Screening may be scaled anywhere from heavy surveillance to direct contact screening based on the specifics of the event.

Establish communications, processes, and procedures between the security team and the event staff.

Undercover and covert monitoring from low to high impact areas at the event space.

Strategic response protocols for any possible impending threat to that specific event.
Additional Security Types
GRS is equipped and experienced for additional specific security needs, including the following:
Extended Travel – e.g., VIPs on vacation, traveling to international locations, air & boat travel, etc.
Transport of luxury goods – e.g., Movement of valuable fine art, jewelry, super-cars, etc.
Corporate Security – e.g., Office building security, including entry/exit points, employee theft, and interior protection.
How Much Security Coverage Do You Need?
Determining a timeline for security coverage is important to supporting higher risks at certain times of the year and times of the day. Some situations may only require temporary security coverage based on an imminent threat, while other situations may need ongoing 24-hour coverage. After conducting a comprehensive threat assessment, GRS will determine a recommended length of coverage.
Each type of security requires a threat assessment that is unique to that location, the situation, and a number of other variables. Upon completion of this assessment, GRS will present its findings and recommendations to the customer
Size of location, including entry and exit points.

Determine the net worth of the individuals, location(s) owners, other property owners.

Frequency of known and unknown visitors in and out of the location.

The threat surrounding the specific geographic area of that location.

Current and previous threats posed to the location and its primary inhabitants.

Identify security vulnerabilities at the location (e.g. perimeter protection and surveillance, bottlenecks, weak entry, and exit points, etc.).
While some big-box security firms may have a blanket approach to security, GRS's proudly consists of a tailored solution to best fit your exact needs. This can actually help keep costs efficient and accurate to the specific threat level we're protecting against. In addition, GRS prides itself on the following…
A veteran-owned business, employing trained military and law enforcement professionals from various agencies.

GRS agents and seasoned investigators have a combined 100 years of industry knowledge and the highest level of expertise in leadership and protective service management.

GRS knowledge and insight translate into industry best practices with proven strategies that are woven into our daily execution.
The cost of private security? Ballpark figures
NOTES:
HOURLY RATES. On average, can range
anywhere from $85 to $125 per hour (Bay Area) to hire a single and experienced
bodyguard with a military background, Police Officer or the equivalent.
MONTHLY RATES. That means if you need a security detail that works one at a
time on 8-hours shifts, you will be spending approximately $46,800 to $86,400
per month.
ANNUAL RATES. For year-round and 24/7 protection you are looking at
$561,600 to $1,036,800 per year. This is the 24-hour security guard cost for
single-agent coverage working in 8-12 hour shifts.
If you are interested in a short-term contract, you will likely need to commit to at
least 6 hours of security. And that means committing to $510-$750 for one
experienced security agent. Clients are also vetted in advance before a security
guard is committed.
A longer contract will usually mean a better hourly rate overall. Of course, that
will depend on a lot of different factors. Here, we show a 10% discount for a
monthly rate and a 20% discount for a yearly rate.
You can generally expect the cost of private security to fluctuate with the local cost of living.
The Greater San Francisco Bay Area has a high cost of living and so Bay Area security rates are higher per hour (see interactive chart).
The qualifications and experience of the individual security agents will influence pricing.
The capabilities of the security detail (e.g. armed vs unarmed) will also influence cost.
24-hour security guard cost differs from part-time coverage (e.g.,  12 hours/day coverage – 50% coverage – will be half the cost.
Hopefully, you come away from the article learning more about how security companies price their services. "What is the 24-hour security guard cost?" may seem like a simple question, but it is highly dependent on important variables to your well-being.  The goal is not to build a one-size-fits-all package, but rather it is to keep each client safe!
While there are many options for security services, GRS is laser-focused on each and every individual's unique situation to provide the best possible security solution. This attention to the individual and the situations surrounding them gives us a huge advantage over other routine and big-box security services.
The best way to know how much private security costs is to receive a custom quote based on a complimentary threat assessment.  You can either call us directly or send us a note below to get started.  You can also read more about hiring Global Risk Solutions.
Do you have questions about private security?
SECURITY CONSULTATIONS ARE COMPLIMENTARY AND YOUR INFORMATION IS KEPT STRICTLY CONFIDENTIAL.